It is a great honor to invite Mr Witherby and Mrs Witherby to factory with the staff. We are with aflame mood, waiting. Before serving, Mr Witherby came to the factory, very satisfied with the activity. To our work, Mr Witherby puts forward opinions and suggestions, which makes us gain a lot.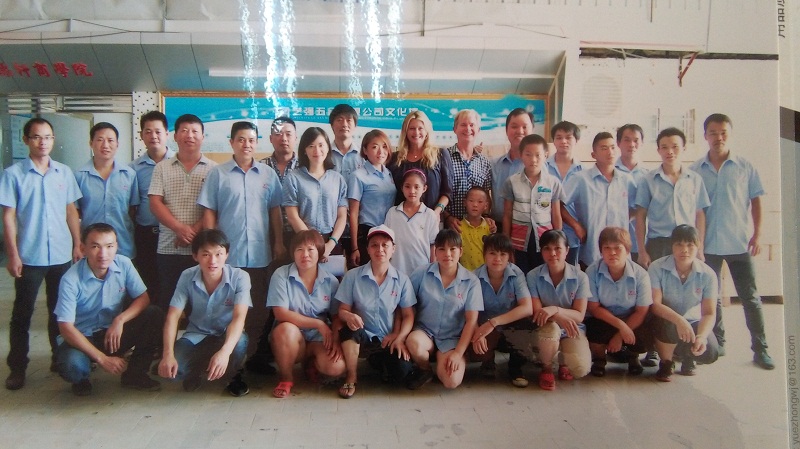 Each employee's work looks very ordinary, but it is the foundation of great success in fact. Ordinary pregnants great achievements, great achievements is from the ordinary. The staff who work hard for Yilinda are valuable people. Their efforts is not to be ignored. So, take this opportunity to thanks for their hard work sincerely!
As an old saying,"People with one mind will remove Mount Tai." "Solidarity means strength." With a team of employees having team spirit, Yilinda can break the limitations , stride forward!